So you sign up to Savultra Card … what next?
Saving and spending empowerment are at the heart of what makes your Savultra membership work for you. Lets take a look at how the Savultra system works to improve your lifestyle.
The Savultra Portal
There are two key factors to cashing in on your membership and making maximum savings. One is, of course, the physical card that will accompany you day by day to make everyday savings on the high street. The other is the Savultra Portal - the oracle of all great savings that you can make and the doorway to the extended Savultra partners that will enhance your lifestyle.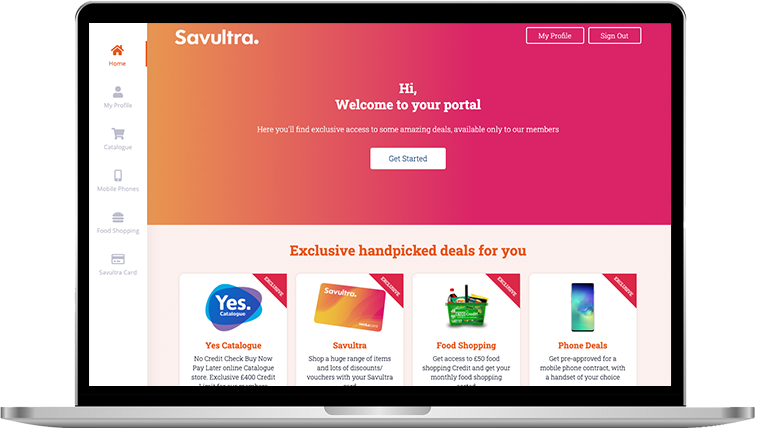 On signing up you will have instant access to www.savultra.com using the username and password you created upon registration. Once inside the portal, you will be required to enter you will be required to enter your username and a secret password we send you in your confirmation email to access certain areas of the portal. Once activated, we invite you to change your password to something memorable.
Where you can save
Here are just some of the top brands you could save £100s and even £1,000s on every year through cashback, vouchers and online discounts.

Your Savultra Card
Your new Savultra Card is a fantastic way to save in store in your local area and across the UK. Check the portal or download the app for a list of participating retailers.